Eh...I decided to post my screenies here instead of as part of Xao's post...
An earlier version of me...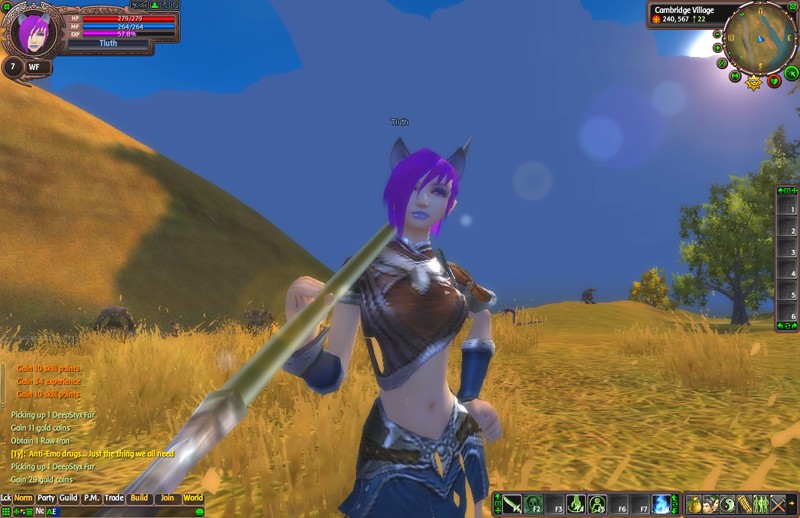 Me battling some abominal creature (with a very annoying hiss...)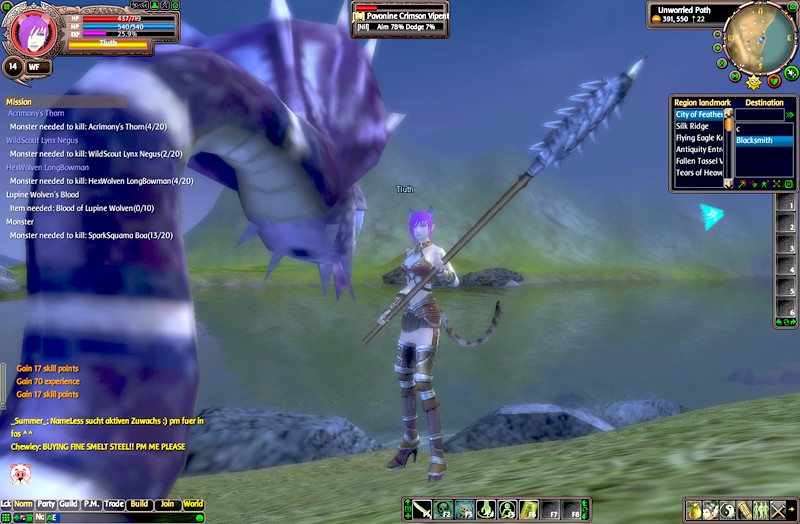 What it means to play with Zet...(just kidding, we had a blast!)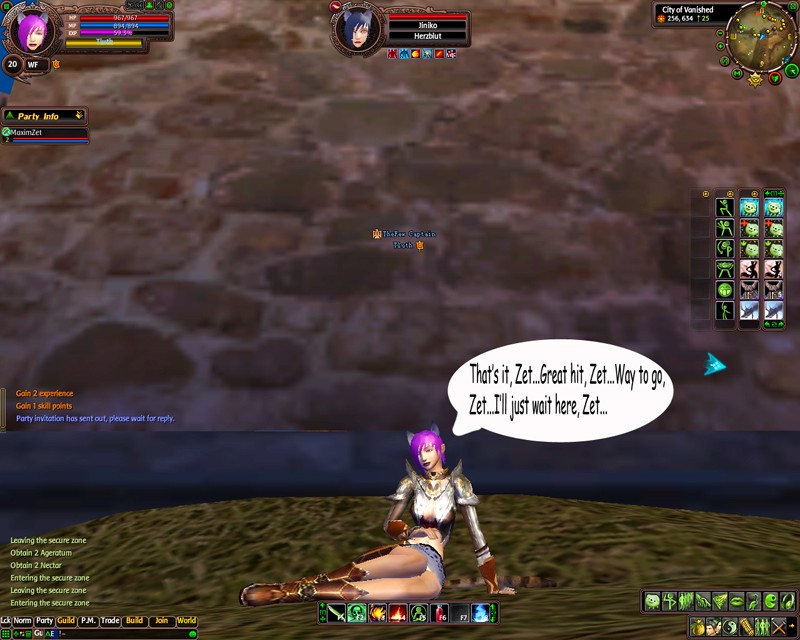 Me and Xao (is it just me, or do I look like I'm going to throw up?) lol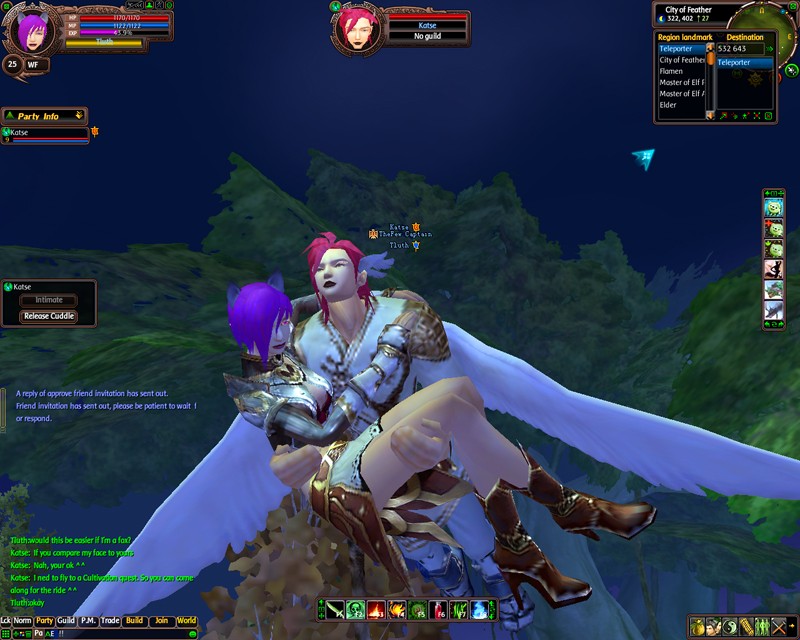 Sunrise (notice in his screenshot, there actually IS a sunrise to watch)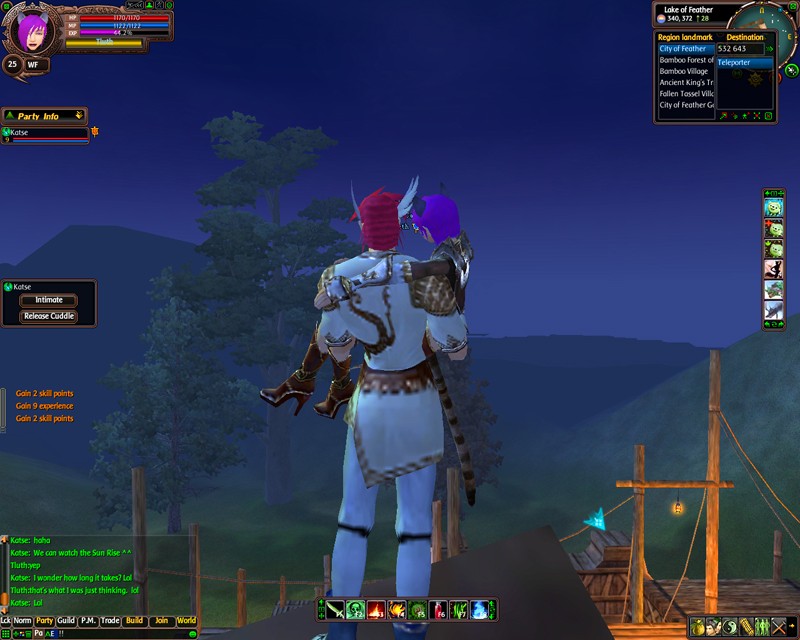 And the ride is over...I had a great time, Buddy!